Professional & reliable service
About the Go-Getters
About
Send us an email or pick up the phone. You'll be talking directly to the people who own the company.
Whatever time, day or night, you contact Go-Getters, you'll get straight through to either Andy or Mike, the partnership that's developed the business over the past 23 years. It's our personal relationship with all of our customers that ensures an extremely professional and reliable service. Through this we have built an unrivalled reputation within the Bristol business community for being urgent delivery specialists UK wide.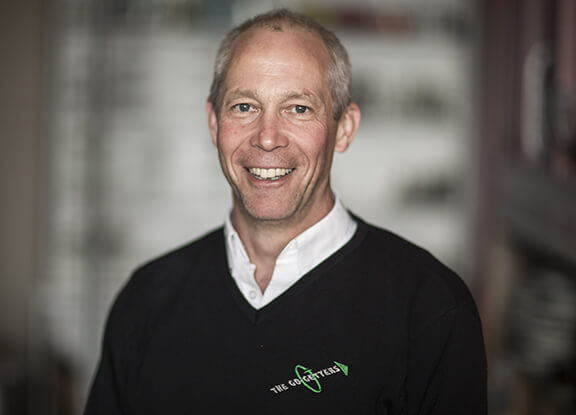 Andy Norman
Mike Baptie
I enjoy the planning of our daily delivery schedule, there is so much information and data available these days which can prove invaluable for our drivers.
This may mean checking live traffic cams for motorway incidents, Google Maps street view for exact building locations, or the precise opening hours at delivery points.
This detailed approach helps to minimise the chance of anything going wrong. A word we do not like at Go-Getters!!
In my free time I'm a bit of a 'foodie' with a passion for barbecues, a very amateur cyclist, a Man. United fan, and when free of the family for a couple of hours, I love a good nose around a reclamation yard!
When launching Go-Getters back in 1993, our idea was to create a 'thinking persons' courier, who could offer so much more than the industry average.
Our unique approach and friendly personal service has proved a hit with our network of customers and keeps them coming back to us time and time again.
I don't like standing still! Mountain biking, road biking, swimming and surfing are favourites (but not all at the same time).
When I'm not participating I like watching but I'm not particularly discerning about who (unless it's England playing cricket, rugby or football).